The word "Crystal" signifies clear & transparent which gives us fair vision and acute observations without any hidden fact and with the help of which we can find solutions to secure our business and enhancing protection from harmful factors.
Crystal Screening services is global leading background verification company with PAN India presence as well as international. We are headquartered in Delhi/NCR and spread across all locations globally.
We aim to help the clients to create safe and secured work environment in their organizations. We provide all solutions regarding background checks typically past employment, academic records, credit history and criminal history of candidates so to safeguard the companies from risk coming with the candidates. Crystal Screening services offers comprehensive background screening services that empower our clients to make compliant, informed decisions. Our work reflects the company's deep commitment to compliance, technical innovation, and the agility to respond to constant changes in the background screening landscape. We work with a commitment to client-focus, efficient, accurate and comprehensive candidate screening. Our commitment to quality, delivery time and trust has been a major contributor to the success of our projects for various MNC's and National organizations.
We have team of experts who investigate and supports our clients to choose potential candidates for the smooth and hurdle free operation.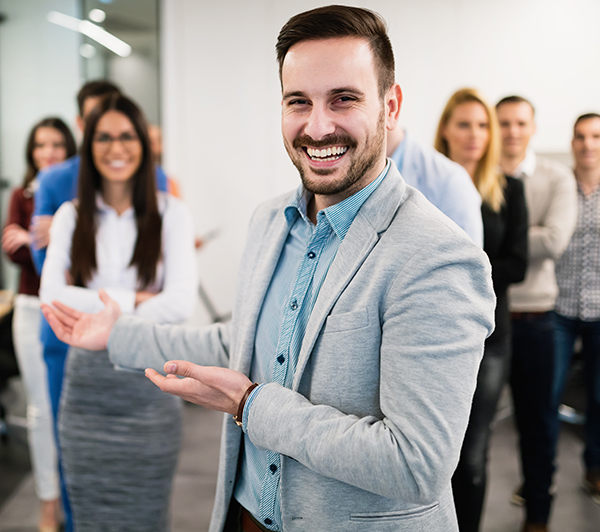 An organization's success depends on hiring the right talent. Its importance has become vital to gain competitive advantage and market share. Now the companies hire their talented workforce from many parts of the world. An HR manager positioned in east can effortlessly interview candidates in west or other location using technology. But can the virtual or physical assessment of a candidate's talent is enough? What about the validating the legitimacy of the information declared by candidates. Lack of in-depth understanding about the candidate's history or hiring the wrong person can go as far as jeopardizing the safety of your existing employees. Gathering sufficient evidence to rule out the risk of hiring bad candidates is always a cumbersome tasks and it burdens the HR.
Checking an employee's job references is only a small part of a background check program. Companies should consider a range of relevant factors which may increase its risks, including: an employee's financial responsibilities or the security exposure of the position.
Best screening practices require a review of several aspects of an employee candidate, such as academic records and employment experience, criminal litigation history, social media footprint, and credit history. Depending upon the safety-sensitivity of the position, drug testing might also be relevant.

News articles report one-third of all application forms contain outright lies.

Studies show 3 out of 10 business failures are caused by employee theft.

The average negligent hiring lawsuit settlement is nearly millions of currency.
A recent survey revealed that 92% of companies are using social media for recruiting efforts and 70% are using social media to screen candidates to screen employees 'in' as being a fit for culture. Using just internet, is it fair enough? The answer is not necessarily. There are appropriate concerns around privacy and viewing or using protected class information. Employers must recognize that state laws exist that prohibit certain types of activities related to privacy and existing and prospective employees' social media accounts.
• When outsourced to a background screening provider, the FCRA and applicable local and state laws apply.
A Few Questions Employers Should Ask
What types of social media to be used?
Which states have laws against certain activities and social media and How to ensure we don't view or use protected class information or violate privacy rights?
How will we match the individual to the account?
How will we communicate to the applicant if they are disqualified?
As a manager or employer, you're constantly trying to ensure you have the most suitable staff members on your team. A background check process is beneficial when you're looking to bring new hires into your company or organization. Whether you're looking for a criminal background check, credit check, education verification, reference check or an employment history verification, Crystal Screening Services has simple and secure pre- and post-employment solutions for you.
How will be companies Ensure that the candidates have relevant training and education
Typical education verifications look at a candidate's high school, undergraduate, graduate and post-graduate degrees.
Increase workplace safety and lower the risk of fraud and theft.
When hiring new employees it is important that you know what type of moral character they have, otherwise you can leave your company and employees open to harassment, theft, assaults, drugs and fraud.
Ensures a proper fit for the role you're recruiting for. With up to 30 percent of resumes containing exaggerated or inaccurate information, failing to conduct a reference check can be costly. That's when reference check verifications feel like a formality. Save time and money ensured.
We can help. Our work is always done professionally and quickly so you will never have any doubt about the kind of verifications you get by using our services. It's important to keep in mind that verifying a candidate's employment history can save you from potential problems down the road.
How can "Crystal Screening" help
Crystal Screening Services is fast and vast, including screening in All locations in worldwide and supporting applicants in more than 100 + languages.
Bad hires have heavy financial burden associated with them which can be prevented before they occur. Crystal Screening Services helps in:
Identifying the characteristics of a bad hire (fraud, unprofessional behavior etc).
Provides software services to save time and money during the screening process.
Our background checks are not only comprehensive and fast, but they also compared with our dedication to customer service. We'll help you screen your potential new hires with our technologically innovative offerings anywhere and at any time.
Our commitment to develop the best employment, partner and third-party background screening company ensures the highest quality standards for all our reports.
Crystal Screening Services only obtains information only from authorized sources
Crystal Screening Services provides a robust solution that simplifies the process enabling employers to compliantly verify work status and electronically capture and retain required information without redundant data entry.
We have a team of experienced professionals working on diverse engagements and bring special skills to your motive of screening the candidates.
The word "Crystal" signifies clear & transparent which gives us fair vision and acute observations without any hidden fact and with the help of which we can find solutions to secure our business and enhancing protection from harmful factors. Read More..
CRYSTAL SCREENING SERVICES PRIVATE LIMITED E-109 Second Floor, Sector-6, Noida-201301, Uttar Pradesh, India
0120-416-5516
info@crystalscreening.com